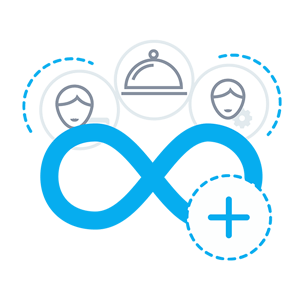 Various services and providers
Create as many services and service providers as you need! You can configure different classes, events and so on, all with their unique description and photos. If you want to classify your services, you can create different categories or if you operate in different locations - create different locations.
Define availability for each company and provider
Our system offers advanced time settings which allows you to have individual schedules for each provider. You can also give your employees access to your account by creating separate users with different levels of access rights. On top of that, you can let your providers manage their own schedule and bookings and make your life easier at the same time!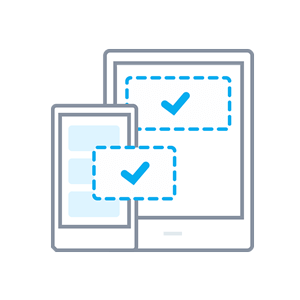 Fully mobile responsive
With our fully responsive scheduling software you can check and manage your bookings in any device at any time and place 24/7, whether in bed at night or in the train in the morning. It is easy and fast to add new bookings and modify the already existing ones. Moreover, your clients can can always book an appointment with you no matter where they are, what times it is or in which device.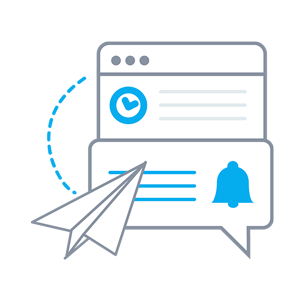 Payments and reminders
Get rid of no-shows and misunderstanding with the help of SimplyBook.me´s automatic sms/email notifications! Now your clients will be reminded before each appointment and also the relevant employee who performs the service. When a client makes a booking, he can easily pay online and you will get a notification thereof, increasing the likelihood of your client arriving on time.
See what our happy users think of SimplyBook.me
Fibretense.com
I have been using SimplyBook.me now for over four years and I would not be able to operate my business without this invaluable tool. From the versatility of the plug-ins, the ease of operation, the seamless 'fold-in' with Wordpress, the high customer satisfaction due to confirmations & reminders (by both email and text message) and the management, backup and support from the SimplyBook.me team, I would not be where I am today without this integral part of my massage business. I and my whole team use each booking 'comments' section to keep treatment notes on our clients for each and every session. I love that this is there and that we can view and download entire report histories on each Client. Thank you SimplyBook.me for such a cost effective and incredible tool.

Why SimplyBook.me is the best
14-day trial includes all functions of the system completely for free.
Upgrade to paid only when you have more clients
No credit card details are required during registration
Free booking widgets for your website
We take NO commissions when your clients pay you
Join tens of thousands successful companies who have signed up
Free phone and chat support
European and North American servers for fast operations
Strong SEO for your booking website
Over 19 languages available and you can add your own
Join our social networks and bring your own ideas
Free assistance with setup
Easy to set up your business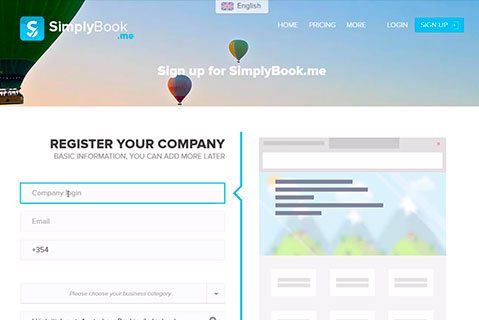 Easy for your clients to book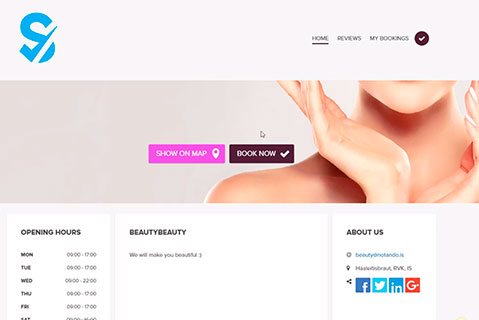 Let our Awesome Live Chat help you with setting up the system!
24 hour LIVE help every working day
Real immediate chat
Highly qualified, praised by hundreds of users
Guiding users like you every day